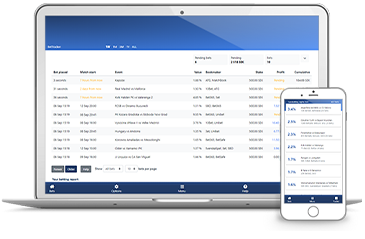 How to profit from sure betting
There is a way to bet on sports and profit no matter the outcome of the game. There is a method that effectively turns sports betting into a way of investing your money, with regular profits above 20% per month. It doesn't require more than a few minutes per day, and you can work from anywhere as long as you have a computer with an internet connection.
Please note that this is not gambling or a "betting system" that only works until your luck runs out. This is an investment method. After you've placed your bets, you are guaranteed a profit. Luck has nothing to do with it. You win every time.
The method is called sports arbitrage betting or sure betting, and has been a well guarded secret for years. Read all about it in the Ultimate guide to sure betting.