Try value betting and sure betting for free – no strings attached. When you've familiarized yourself with our free betting tools, just subscribe to unlock the most profitable value bets and sure bets. By subscribing, you get instant access to all features and the very best bets.
Turn sports betting into investing

Get a Free trial for 14 days

Access the program to see your combined results even after the free trial has ended

Profit on value bets and sure bets

Proven ROI of 30% / month

Web-based and mobile friendly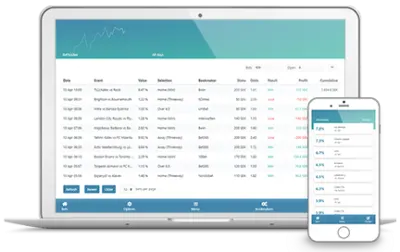 Start your free trial
14 day RebelBetting trial
Value betting and sure betting included. No credit card required.