Imagine a world where sports betting becomes an investment opportunity, transforming the way you approach gambling. That world is now a reality with software for sports betting, like RebelBetting. By providing efficiency, data analysis, and customization, software for sports betting can revolutionize your betting experience, helping you make informed decisions and maximise profits. Ready to unlock your winning potential? Let's dive in.
Key Takeaways
Sports betting software provides bettors with tools and features to make wiser decisions and increase profits.

Quality sports betting software should have essential features such as real-time data, an intuitive interface & live data support for multiple bookmakers.

RebelBetting offers a 30% monthly ROI on average with a 14-day free trial enabling users to maximise their profits.
Turn sports betting into investing
RebelBetting lets you outsmart the bookmakers at their own game by finding profitable odds where you have the edge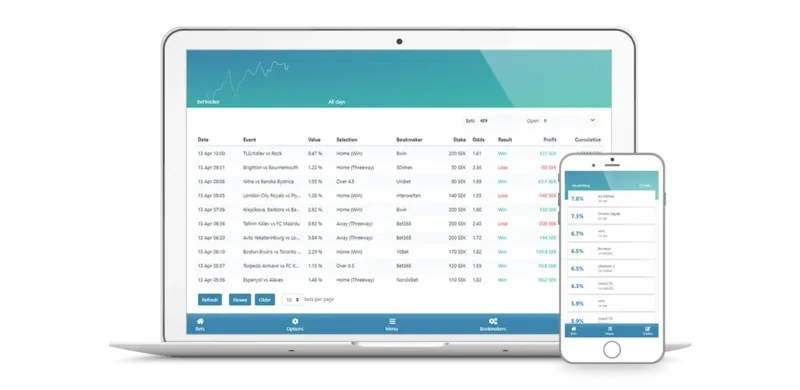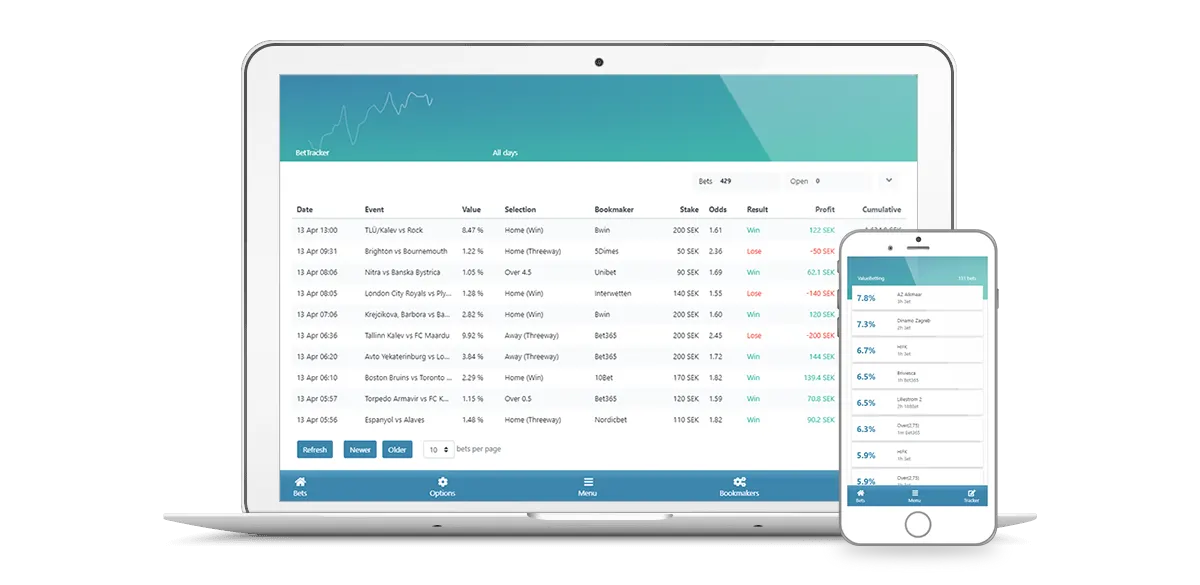 Start your free trial
14 day RebelBetting trial
Value betting and sure betting included. No credit card required.

The Power of Sports Betting Software
Sports betting has evolved beyond a game of chance or gut feelings. The advent of sports betting software has equipped sports bettors with the necessary tools and insights to make wiser decisions. Key benefits of using sports betting software include increased efficiency, access to comprehensive data analysis, and customization options tailored to your own account and specific needs.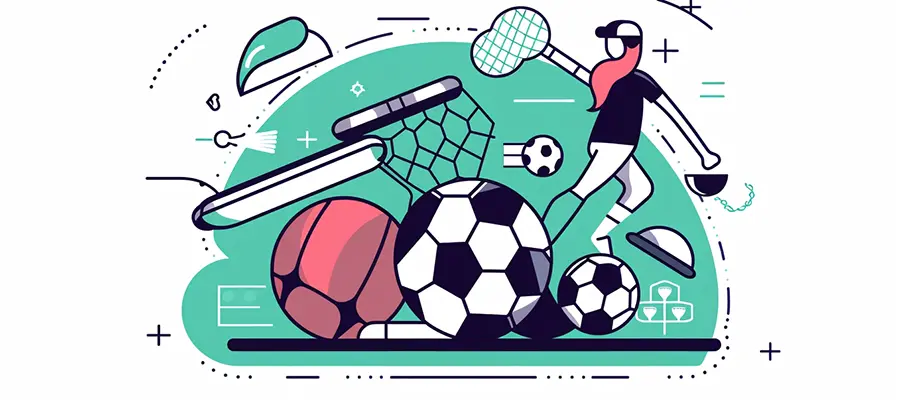 Automated odds scanning, pre-match and live event capabilities, and a wide and comprehensive range of supported sporting events are just a few of the features offered by the best sports betting software. Moreover, mobile compatibility and security measures ensure you can access your favorite betting shops and sports betting platforms from your smartphone without worrying about the safety of your funds. Incorporating these features into your betting routine enhances your ability to maneuver through the sports betting world and boost your profits.
Creating profits for over a decade
Efficiency and Time-Saving Features
Sports betting software allows you to conserve time and concentrate on making optimal betting decisions. Automated odds scanning and bet placement will enable you to quickly identify profitable betting opportunities and act on them without the need for manual searches. For example, sports betting software like RebelBetting scans the latest odds from approximately 100 bookmakers, including those offering bets on premier league matches, to identify the most advantageous offers and opportunities.
Surebets or arbs, or arbitrage betting, are wagers placed on all outcomes at various bookmakers with competitive odds, guaranteeing success regardless of the sport or outcome. Sports betting software like RebelBetting helps optimize your time by quickly identifying these profitable opportunities, tracking your bets, and even automatically settling them. With these time-saving features, you can focus on what really matters: maximising your profits and taking advantage of free bets.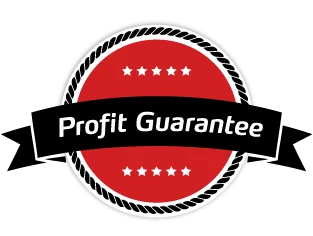 Profit Guarantee
We know our products work.
In fact, we are so confident about it that we offer a Profit Guarantee.
If you don't make a betting profit in the first month you get another month for free.
Again and again until you profit. We take all the risk.
Data Analysis and Insights
Data analysis is central to sports betting software. It scrutinizes historical data, team statistics, player data, and other pertinent factors to discern patterns and predict future outcomes. This valuable information can help you make informed decisions and win money more consistently.
RebelBetting, for example, conducts meticulous data analysis to identify the most profitable odds and opportunities for its users. By studying past performance and applying machine learning algorithms, RebelBetting can provide you with accurate insights and trends, allowing you to make smart bets on various sporting and business events.
Customization and Personalization
Customization is a key feature of sports betting software, enabling you to adjust the platform according to your distinct needs and preferences. Developing the code and interface from scratch or purchasing a solution that permits customization of elements such as color schemes, layouts, and fonts are some of the ways to customize your sports betting software.
Integrating real-time bet tickers and third-party live sports feeds can also be part of the customization process, further enhancing the user experience. By shaping the software to fit your unique requirements, you can enjoy a personalized betting experience, improved decision-making, and ultimately, increased profits.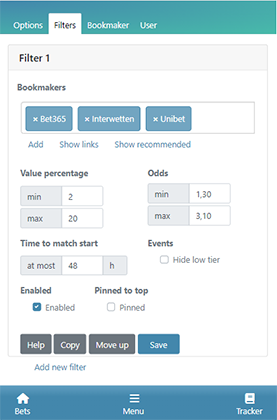 RebelBetting Pro
Value bets & sure bets

Maximize your profit

The most

profitable bets

Access

non-limiting bookies
RebelBetting Starter
Value bets & sure bets

Great when

starting out

ROI over

30% / month

 
Essential Features of Quality Betting Software
When choosing sports betting software, pay attention to indispensable features like:
Real-time data: ensures that the information on the website is accurate and up-to-date, allowing you to make informed decisions

Intuitive interface: makes it easy to navigate and place bets

Extensive selection of supported betting markets: provides a wide range of options for betting on different sports and events
These features are essential for a seamless and enjoyable sports betting experience.
A user-friendly interface is vital for a smooth betting experience, as it simplifies navigation and promotes brand recognition. Furthermore, supporting a wide range of betting markets provides users with more options to place bets, catering to various preferences and attracting a broader audience, ultimately leading to increased user retention and revenue generation for the software provider.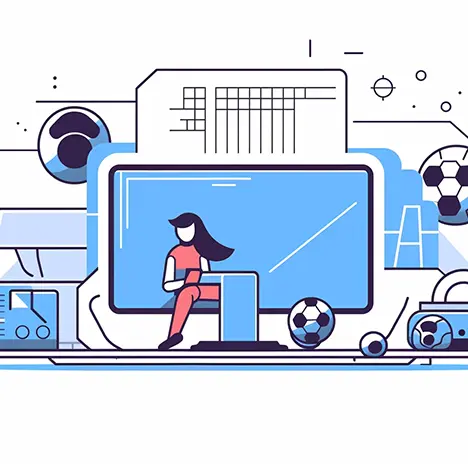 In-Play Betting and Live Data
In-play betting and live data, fundamental components of sports betting software, enable users to seize profitable opportunities as they emerge. Live scores, match data and match visualizations, like those offered by PlayTech's in-play product, facilitate high-margin in-play betting, allowing you to make informed decisions during the heat of the action.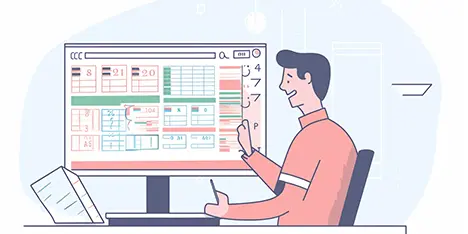 Live streaming also plays a significant role in the betting experience online, encouraging customers to stay on the bookmaker's website for longer, increasing the likelihood of gambling. Access to reliable sources for in-play betting and live data, such as OddsMatrix, Stats Perform's Ultrafast Data, and Betradar's Live Data Service, guarantees accurate and up-to-date information at your fingertips.
Betting Strategies Supported by Software
Sports betting software accommodates a variety of betting strategies like value betting, sure betting, and horse racing betting, aiding in profit maximisation. These betting solutions entail placing sports bets, such as pre-match bets, that have a greater probability of success than the odds offered by the bookmaker suggest. On the other hand, sure betting involves covering all outcomes of a match, guaranteeing a profit regardless of the result or match winner.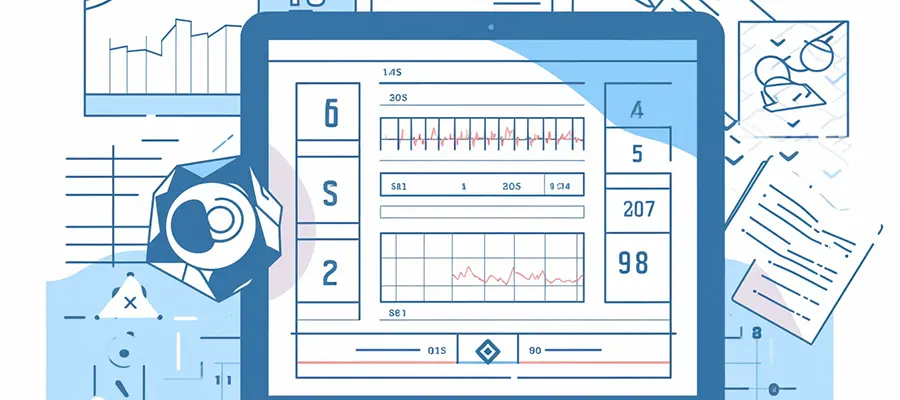 RebelBetting employs these two primary strategies, providing users with a proven ROI of 30% per month. By incorporating these strategies into your sports betting routine, you can exploit bookmakers' odds against them and consistently cash out to secure a profit.
Start your free trial
14 day RebelBetting trial
Value betting and sure betting included. No credit card required.

Mobile Compatibility and Accessibility
In the fast-paced, mobile-centric world of live betting today, compatibility and accessibility are vital for any sports betting software.
The ability to access the platform and place bets from any device, regardless of location or time, enables users to engage in sports betting on a global scale.
RebelBetting's mobile interface offers: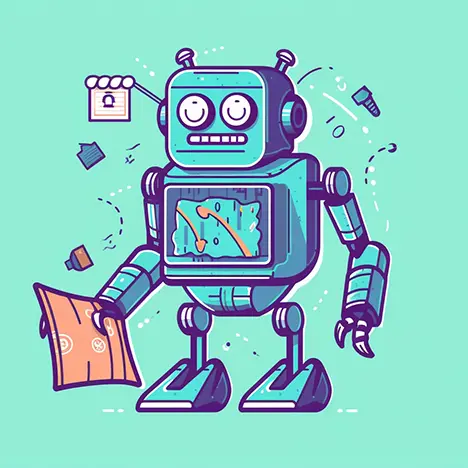 A straightforward and uncluttered interface that is easy to navigate

Web-based and mobile-friendly access

Support for over 90 bookmakers

Advanced features like bet tracking and a staking plan
With these features, RebelBetting provides a seamless betting experience for users on the move.
Security and Trustworthiness
The security and reliability of your bookies and sports betting software are of utmost importance, guaranteeing the protection of your personal information and funds at all times. When accessing a new bookmaker website, it's essential to ensure the company adheres to the latest UK regulations and possesses a UK license from the UK Gambling Commission.
RebelBetting takes robust security measures to ensure the security and trustworthiness of its platform, offering helpful customer support and a secure, user-friendly payment process. By prioritizing security and trust, you can enjoy a worry-free sports betting experience, placing bets with confidence.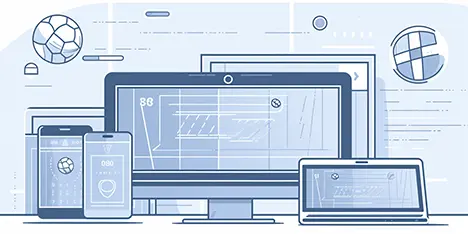 Integrating Sports Betting Software with Bookmaker's
The integration of sports betting software with bookmakers offers multiple benefits including enhanced efficiency, scalability, and a smooth betting experience. The integration process typically involves selecting a sportsbook provider, examining integration options, verifying the integration, and applying risk management tools.
RebelBetting, for example, is compatible with the following bookmakers:
Bet365

Unibet

William Hill

Bwin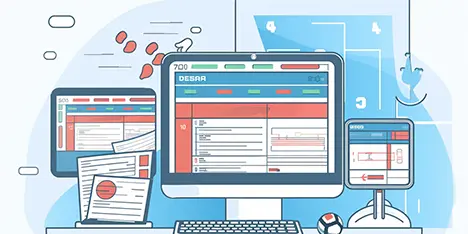 By integrating sports betting software with various odds providers and bookmakers, you can access the best odds available, maximising your earnings and overall betting experience.
Maximising Profits with Betting Software with RebelBetting
Unleash your winning potential with Rebelbetting's sports betting software, boasting a proven monthly ROI of 30%. By scanning the latest sports betting odds from approximately 100 bookmakers, RebelBetting identifies the most advantageous offers and opportunities, enabling you to capitalize on the best sports betting odds and secure a profit.
Experience the power of RebelBetting for yourself with the 14-day free trial for new users, with no credit card required. By leveraging the features and strategies offered by operators at RebelBetting, you can revolutionize your sports betting experience and maximise your profits with confidence. Don't miss out on the opportunity to take advantage of a free bet during your trial period.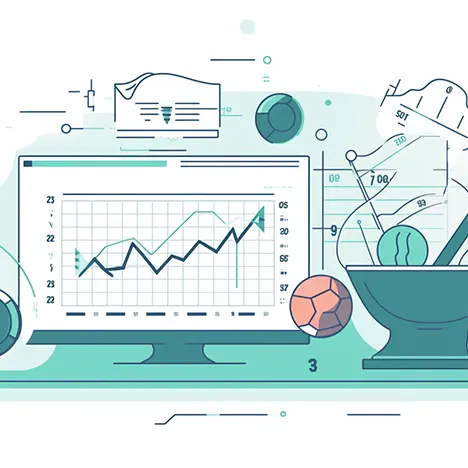 Start your free trial
14 day RebelBetting trial
Value betting and sure betting included. No credit card required.

Frequently Asked Questions