Check out out best tips for value betting beginners here:
Get familiar with the layout
RebelBetting is platform-independent and can be used on mobile, tablet and desktop. Familiarize yourself with the layout and how the program works. This 1-minute video below will guide you through the basics of how to place and log your first value bet.
2. Use recommended settings
If you are a beginner and don't know what settings to choose, just rely on the recommended beginner settings. You can, of course, change settings yourself later on if you want. See default settings here.
3. Place many bets and stick to the plan
Value betting is about volume. The number of bets required to reach statistical significance is much higher than what most people think intuitively. You will have to place a couple of thousand bets before you will know with a great deal of certainty. So you need to place as many bets as your time and bankroll allow. You don't want to let your bankroll sit unused while you wait for matches to end so try to turnover your bankroll as much as you can. Also, don't switch the betting strategy too often. Otherwise, you won't know if it works. We recommend that you start with the default settings.
To get a deeper understanding of why value betting is a long term game, we want to show you some user statistics. Check out the video below for results after 5 million value bets (real bets placed by our customers). The result is highly statistically significant – proving that value betting really works. Luck has nothing to do with the result – this is pure math. When value betting you have a profitable edge over the bookmaker.
4. Understand variance
Value betting is about making long term profit, not about short term gains. When value betting you bet on the bookmakers overpriced odds. This means that you have a greater chance to win than the bookmakers odds imply. But it doesn't mean you win every bet you place. This also means that you can't expect a smooth profit curve. There will be variance and you will have to face downswings. We don't want you to learn this the hard way, so better to be well informed so you know what to expect. This article contains our best tips for value bettors who want to reduce variance.
5. Learn the bookmakers
If you are completely new to sports betting, you should first practice betting on your starting bookmakers. Note that value betting on sharp bookmakers is more difficult than using soft bookmakers. If you're a beginner, you might consider betting on soft bookmakers to begin with.
You also need to know the different markets and bet types.
You can also practice value betting without the use of real money. You do all the steps except confirm the bet. This is called "paper trading" and is good to learn without the risk of losing money on beginner mistakes. You will also get a good idea of what profits you can expect. If you're a sports betting beginner, make sure you also read up on the different bet types you'll come across at the bookmakers.
6. Bet on well-known events and leagues
If you're a beginner you should stick to bet on the most common events and the biggest leagues. Some books might raise an eyebrow if the first thing you do is to bet a lot of money on an obscure low tier foreign league.
7. Ensure you use the optimal bet size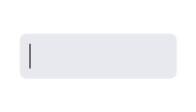 To find a comfortable balance between risk and profit, you can adjust your bankroll, Kelly stake sizing and max bet size.
8. Learn how to avoid limitations
There's a lot of money to grab out there, so the longer you can go unlimited, the better. This blog post contain all our best tips to make your bookmaker accounts last as long as possible.
9. Log your bets
Logging your bets gives you an overview of your running results compared to the expected value. Log your bets in the BetTracker.
Subscribe today
Start using the fastest, most user-friendly, value betting and sure betting service on the market. At any given time, RebelBetting finds thousands of profitable bets for you to bet on.
P.S. To get the best possible offer make sure you join for a longer period of time – up to 30% off.
RebelBetting Pro
Value bets & sure bets

Maximize your profit

The most

profitable bets

Access

non-limiting bookies
RebelBetting Starter
Value bets & sure bets

Great when

starting out

ROI over

30% / month

 
Join your friends in the community
Join your sports betting friends in the RebelBetting community. Share and discuss your profit results, betting strategies and get tips from fellow bettors. It's free to join!