1. Sports betting is rigged
Why gamblers always lose against the bookmaker
It's no secret bookmakers are making enormous amounts of money off their users. This is because they have an unfair advantage. A margin baked into their odds predictions. This is why regular gamblers always lose.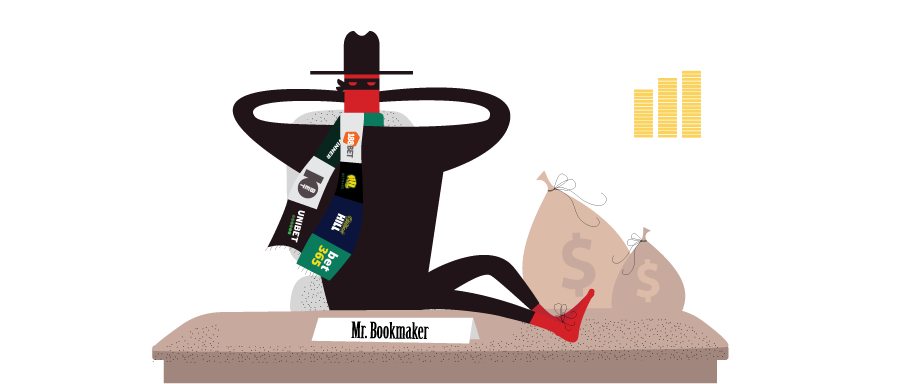 2. The bookmakers have a weakness
Their greed is also their greatest weakness
To attract players, bookmakers compete with each other by having the highest odds. And there are a lot of bookmakers. Every minute, tens of thousands of odds are updated on hundreds of bookmakers.
Since odds are just the bookmakers prediction of the outcome, some of these predictions will be inaccurate. Profitable situations will occur.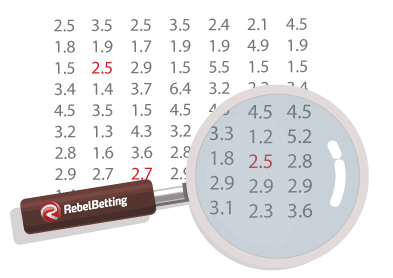 3. Some bookmakers know the Truth
You can use this outsmart the others
So how do you find these profitable odds? First, you need constant access to the most accurate predictions. We call these the true odds.
True odds are delivered by the world's best bookmakers. Called "sharps", they are a handful of more or less secret bookmakers that accept enormous bets from the largest players and betting syndicates, while keeping the lowest margins. They can only sustain this by having extremely accurate odds, updated in real time. Their uncanny accuracy has been proven time and again.
By having access to these true odds, you can bet on the inaccurate odds – called value bets.
You can now outsmart the bookmakers at their own game. From now on, you have the edge.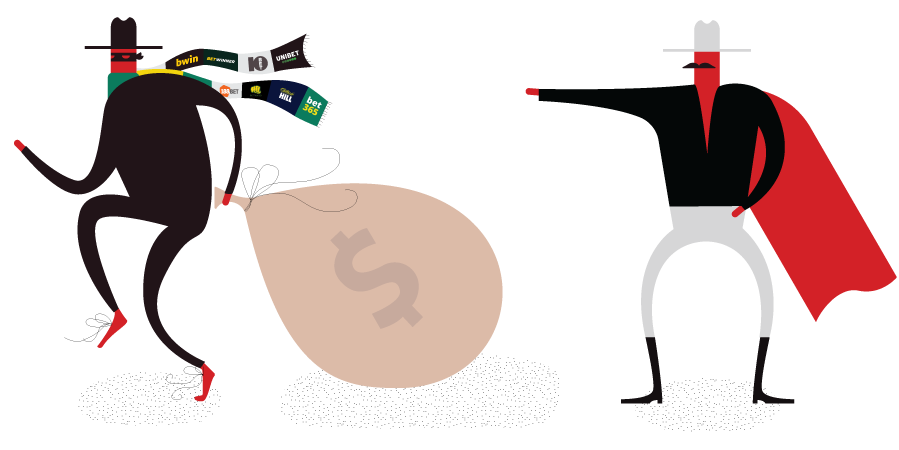 4. Don't follow tipsters
If you were to take a hundred monkeys and let them pick 1000 odds completely randomly, probability dictates that a few of them will make a profit.
This fact is abused by the tipster sites. The few profitable tipsters move up the highscore list, until they reach a couple of thousand bets and the law of large numbers slowly wipe out their profits. They disappear, and another "profitable" tipster with a hundred picks takes their place.
Statistical analysis of 1 million bets on Pyckio (arguably the most professional tipster service today) resulted in an average loss of 2.17% for every euro invested.
5. How to make money on sports betting
To make money on sports betting, you need a mathematically proven profitable strategy.

Value betting is a method where you place bets that have a larger chance of winning than implied by the odds.
The easiest way to make money on sports, with high profits over time.

Proven yield of 3.07% (profit per euro invested) after over seven million bets.

Several of our top members earn over €2000 per month.

You will not win every bet you place, but you will always profit long term.

Requires only one bookmaker account, a couple more is is recommended.

Minimum initial investment when starting is around €500.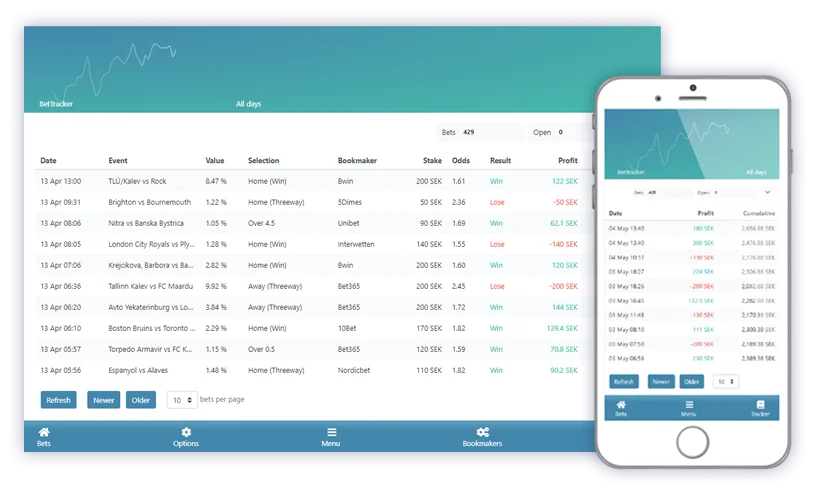 How you make your first profit
You don't need much to start profiting with value betting. Here's what you need:
A stable internet connection

Money to invest that you want to see grow

Constant access to profitable value bets, using RebelBetting
Subscribe today and enjoy a fun way to outsmart the bookmakers. You take no risk since you're covered by our profit guarantee.
Subscribe today
Start using the fastest, most user-friendly, value betting and sure betting service on the market. At any given time, RebelBetting finds thousands of profitable bets for you to bet on.
P.S. To get the best possible offer make sure you join for a longer period of time – up to 30% off.
RebelBetting Pro
Value bets & sure bets

Maximize your profit

The most

profitable bets

Access

non-limiting bookies
RebelBetting Starter
Value bets & sure bets

Great when

starting out

ROI over

30% / month