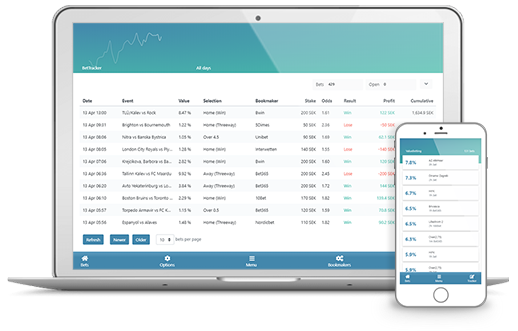 What is the best Trademate Sports alternative?
If you're looking for a Trademate Sports alternative, RebelBetting ValueBetting is the product for you.
RebelBetting is more profitable
During 2022 (Jan-Oct) ValueBetting showed an average yield of 3.6%, with some customers earning more than €4000 per month. This compares to an average of 2.52% with Trademate Sports. Since yield shows your average profit per bet, this converts to a huge difference in ROI and total profit. You can see live member statistics here.
You'll also be paying substantially less per month when using ValueBetting instead of Trademate. For a full list of features comparisons, read on.
Comparison of ValueBetting and Trademate Sports
| Feature | ValueBetting | Trademate sports |
| --- | --- | --- |
| Average yield (profit per Euro invested) | 3.60% | 2.52% |
| Bet tracker | ✔️ | ✔️ |
| Automatic bet settlement | ✔️ | ✔️ |
| Notifications | ✔️ | ✔️ |
| Multiple sources of truth | ✔️ | |
| Exchanges | ✔️ | Cost €400/month |
| Member Community | ✔️ | |
| Price | €89-179 per month | €100-400 per month, €30 Scandinavian package |
Independent reviewer Mike Cruickshank, founder of several betting systems:
Comments on ValueBetting: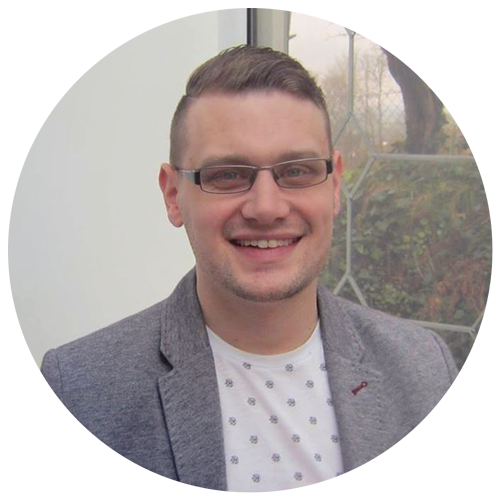 'With ValueBetting, it takes just a few seconds to place a bet. They analyse tons of odds from 90 bookies constantly. So there is never a shortage of options to choose from. The company has been around since 2008. So, it is a pretty well-established business. This is definitely a point in its favour. The interface is pretty good and there are lots of bets identified.'
Comments on Trademate Sports:
'It can't be denied that this is an expensive service. The regular fees that it involves are only going to be worth paying if you start winning a lot of money. If not, you probably won't be able to justify the expense it involves. This is the idea, of course. You are paying in order to earn more than you spend. However, there is no guarantee that this will happen. If you have a bad month then you could be facing a big overall loss including the service fee.'
Try ValueBetting today
If time and money are the most valuable aspects of your value betting endeavour then ValueBetting is undoubtedly the number one alternative to Tradesmate Sports and the product you should use to make money on sports. Sign up and make your first profit today!
Value betting Pro
Maximize your profit
The most profitable value bets
Exchanges, sharps & brokers
Value betting Starter
Great when starting out
Average ROI 30% / month
Yes. You can cancel your future payment at any time, while still continue using the service until the expiration date.
You are always covered by our Profit Guarantee. If you don't make a profit the first month, you get another month for free – again and again until you profit!