Does it really work? Can anyone make a living from this? It must be too good to be true?
It's, of course, natural to have a bit of scepticism when you're about to try something new.
We are happy to share this honest article with an interview with one of our arbitrage betting customers. He wants to be anonymous (so bookmakers can't track him down!) – but for the ease of reading this, we call him John in the text.
If you're an arbitrage betting beginner this article will give you a little insight into an arbitrage trading career.
John is probably very much like the rest of us. A sports interested guy that just don't want to lose.
He's in his late 50's, lives a happy life with his wife and two kids in South Australia.
John started his arbitrage betting career back in 2016 as a side income to his full-time job and has been a successful arber since. In just over two years he accumulated nearly $30,000 Australian dollars (around 18,600 EUR) in pure profit – a very welcome addition to his wallet.
– I still have to pinch myself, it's so hard to believe, he says.
Betting for a living
It all started back in 1978. 19-year old John went to see a horse race with a friend.
John had always been a big fan of sports, particularly Aussie rules football. But horse racing quickly grew to be his main interest after being introduced to the races. The adrenalin rush, the speed of the race and the thrill was exhilarating. Quite fast, he got hooked for betting – though he never bet any high sums on horses due to the small chances of winning.
John has always been intrigued by the idea of winning enough money to be able to stop working, and instead, make betting for a living.
– I'm not one of those people who says that they bet "just for fun". I bet to win every time. Betting is in my blood I think, but I don't like to lose.
In 2014, John tested many betting strategies and developed his own betting system. He discovered that, in Australian Rules Football, the team that leads for more of the game in the first half tends to win the whole game between 75 – 80% of the time, so he started betting on those games at halftime with a fair amount of success. After the AFL season had finished, he wondered if the same would work for basketball games, so he also started betting on those as well.
At the time he only had four betting accounts; Tattsbet, Tom Waterhouse, Bet365 and Pinnacle. This was also the time when he first heard about arbitrage betting, but he was not very interested in it. It had to take yet another year before he seriously started to invest in it.
– I'd actually heard about arbitrage betting in articles on the bookmaker Pinnacle, but I didn't bother finding out what arbitrage betting actually was. Silly decision on my part. I may have been able to have commenced my arbitrage career a lot earlier than I did had I researched those articles.
A January evening, back in 2016, John searched online for the best basketball and Aussie rules game. When scrolling at an odds comparison website, he stumbled across a tab named "Sure bets". It aroused his curiosity so he clicked on it. And so his arbitrage betting journey began.
– It changed my life for the next two years. I found a way that you could bet on games and win, no matter who won, or how much they won by or how much or how little they scored.
"Is RebelBetting a scam?"
John was a bit sceptical at first. He sent an email to a friend with a link to the RebelBetting website. But since he found nothing suspicious when googling "RebelBetting and scam" he decided to download the software.
– It was when I started reading about middles and the large amounts that could be made that I realised I just had to get into this.
Not long after he decided to subscribe for a longer period and placed his first arbitrage bet the following day. It was a football game that was to be played one month ahead in time.
– I very quickly realised the importance of placing arbitrage bets on games that were only a few days away. It's better to bet on arbs that are only a few days away rather than a month away because that money can be used again for new bets.
John had a great start to his arbitrage career. Between January 19th 2016 and the end of the same month, John made a whopping profit of nearly $775.
– It was incredible and the ultimate high. I remember thinking "surely this isn't possible. Surely it can't be this easy". I truly felt that I'd discovered the best and most importantly, safest way to make money by betting. When I told my friends and acquaintances about it, it felt like a dream. I was actually telling them that I'd found a very profitable form of betting and as I was telling them I thought "they won't believe me, they'll think I'm bullshitting".
John started to track his profit straight from the start. He started out with a bankroll of $5398 and were placing $250 bets per arb.
– In hindsight, I would've preferred to have started with $20000 and placing $1000 bets. This would've enabled me to round off my bets better to disguise my arbing. I wouldn't have been restricted or banned by bookmakers as quickly if I had done this.
The limitation game
Before he got into arbing he was aware of bookmaker restrictions. He had read about bookmakers sometimes limiting your stake. But he decided not to worry and to deal with eventual limitations as they came – if they came.
And as time went on, limitations did come.
– My problem was that I didn't try to stay under the radar. I didn't bother rounding off my bets. In hindsight, I should've. I was able to stay under the radar for only days with some bookies, weeks with others, and months with others still.
Over his entire arbing experience, he used a total of 66 bookmakers.
– Initially, it didn't matter if I was limited by a bookmaker. I'd just eliminate them from my settings and I'd just continue doing arbs for those that hadn't limited me.
After a while, he had to be a little more creative beating the bookmakers. He decided to focus primarily on middles since he couldn't get enough profit from regular arbs due to him having too few bookmaker accounts. He found out that Over/Under and Asian Handicap in basketball produced most middles so this quickly became his favourite market to bet on.
– I didn't really realize how profitable middles were until I actually got my first one. It happened only five days after I started. I made a profit of more than $260 for that particular middle.
At the end of 2017 his total arb profit was around $27,500 and in little time he had become a skilled arbitrage bettor. His profits grew steadily and everything was fine and dandy. But even a skilled arber like John sometimes had to take an unexpected loss. He once made the costly mistake of not double checking the information presented in the arb before confirming the bet. John saw an arb that he liked and did not notice that there had been a mix up of the womens team and the mens team in a basketball game, and the software could not differentiate between the two because the team names were the same, and the match was played at the same day.
Unfortunately, both teams that John had bet on lost and he ended up losing 200 dollars that day.
– I was f*cking pissed off when this happened. But it's ok because if you make the mistake once, you never do it again. The trouble is that sometimes the mens team and womens team play against each other on the same day.
Government gambling restrictions
From the start back in January 2016, John had placed arbs continuously, but the frequency of his arbing started to drop at the end of February this year. The main reason was the government legislation in Australia at the beginning of 2018, when more international bookmakers began to close Australian bettors accounts.
– Obviously, I don't like government legislation, but only because I was a successful arber. But I don't want to see people lose everything due to gambling, so in that regard, the legislation is a good idea.
"It's a tremendous achievement beating a bookmaker"
John kept most of his profit and reinvested it into his own betting system. Though his system is not arbitrage betting, it is showing a small profit at the moment.
– At this stage, It won't make me a millionaire. I am hopeful though, he says.
John still works full time but anticipate retiring within the next few years. And he still does arbitrage betting in his spare time, evenings and holidays.
– I think it's a tremendous achievement, beating a bookmaker. They have the odds in their favour, so beating them is wonderful. It has been one hell of a ride and extremely profitable, as you can see, he says.
Johns best tips for beginners
Experience will make you a better arber, so keep at it.
My best tip is to start with a larger bank and as a consequence, a larger stake. A larger stake will enable you to round your bets to at least the nearest ten dollars, however, rounding off to the nearest fifty would be even better.
Get used to a website before placing large bets. When you're rushing to put an arbitrage bet on, it's very easy to click on an Under instead of an Over for example, if you're not familiar with where they're positioned, especially when the price is almost identical.
Once you're used to the websites, bet hard early so that you maximise your profits before you get limited.
I tend to avoid middles that involve quarter arbs, eg in soccer. For example, Money Line for one side v Asian Handicap +0.25 is classified as a middle if the result is a draw, but in my opinion, the outlay isn't worth the result. Half are middles, eg Over 164.5 v Under 165 in basketball is a very satisfactory middle if it comes off. Of course, the most profitable middles are those that have a full point or more in the middle, because then you win on both sides, eg AH+2.5 v AH -1.5. The easiest way to remember when an arb is a middle is: For Asian Handicaps, + is always bigger than –. For Unders and Overs, Under is always bigger than Over. Learn more about middles.
If you get one side of an Arb, but the price(odds) of the other side disappears or changes, don't give up. You can (a) put the bet on at the lower price and wear a small loss, or (b) hope that the game favours the second bet you want to put on and you can place your bet live, or (c) try and find the second bet with another bookmaker, or (d) just bet on the one side and hope for the best (only do this if (a), (b), (c) and (d) aren't possible).
Don't arb if you're tired. You're more likely to make a mistake.
If you bet the same side twice and you notice that you've made a mistake, you can minimise your losses by trying to fix it by betting the other side at what will probably be a lower price.
Are you curious to start sure betting?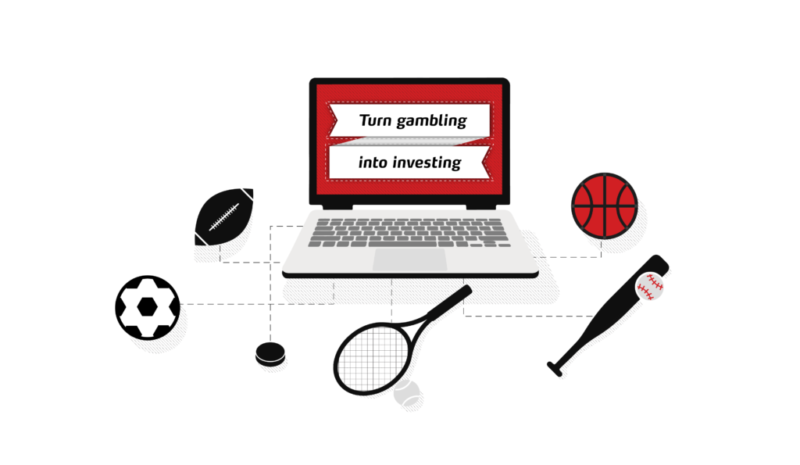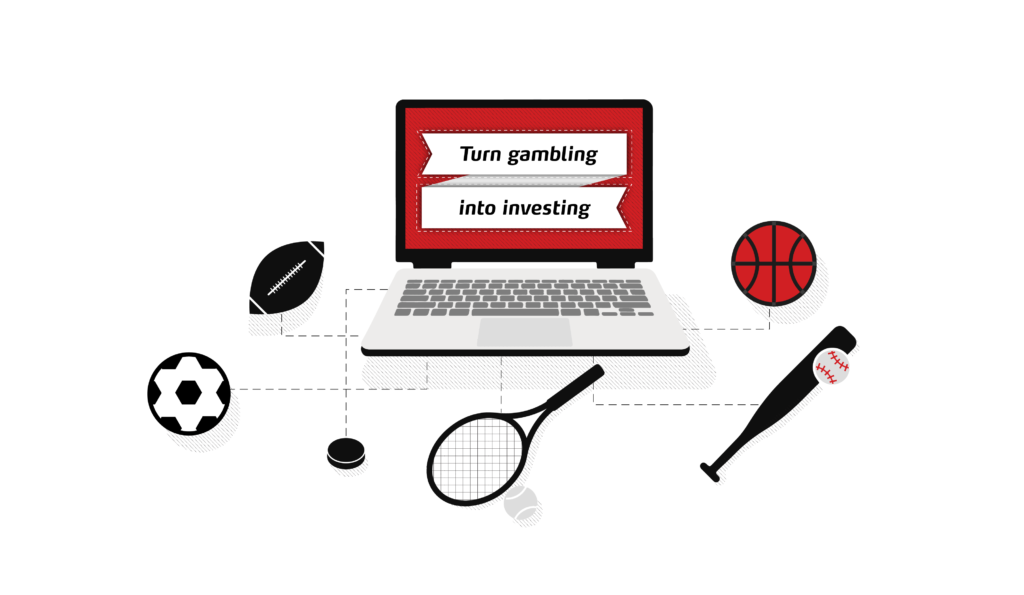 Start your free trial
14 day RebelBetting trial
Value betting and sure betting included. No credit card required.