We are excited to present our first new product since 2008. Matched Betting is a betting technique to profit from the free bets and bonuses offered by bookmakers. Basically, it's an easier way to profit from sports betting compared to sports arbitrage.
Little or no risk of being limited
Takes less time
Much lower subscription cost
100% bonus return will be common instead of industry standard 85%
This is the perfect product if you have a smaller bankroll or if you just want an easier product.
To read more about our unique features and to access our free beta, you need to sign up here:
Sign up for the beta
Great deals from Skrill / Moneybookers
Right now, Skrill is running a promotion until May 7th where you get four times the loyalty points if you sign up here. This is great for you if you transfer a lot of money from and to the bookmakers. These points can then be redeemed into cash.
If you transfer more than €2000 per month to a Skrill merchant, you can become a Skrill VIP with a lot of benefits. Apply here!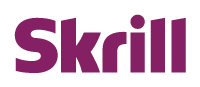 Start your free trial
14 day RebelBetting trial
Value betting and sure betting included. No credit card required.