Here's an interview with one of our customers – Robin, from Sweden. He signed up for Value betting in May this year. During the five months he used ValueBetting he placed 3,533 value bets and made a pure profit of 52,000 SEK ( around 5,096 EUR). This is pure profit – no starting bankroll included. His result can be seen in the profit graph below.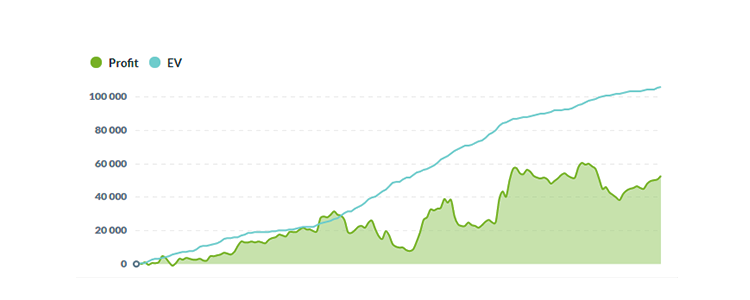 Tell us briefly about yourself and how you started betting in the first place?
I have always been interested in sports for as long as I can remember. I myself have played football for many years so football is what I like the most. When I was around 20 years old, I was first introduced to betting on matches and that's how my interest in betting started.
Are you a beginner in value betting or have you done it before?
For a couple of years now I have been trying to take my betting to the next level and not just for fun but to actually make a buck on it. I have never before used a service to find value bets, but I myself have looked up odds by comparing different betting companies and therefore found odds that stood out in the crowd. However, I have not previously used a Kelly formula but then I have only played with fixed bet size (flat staking).
How did you find our website and what made you curious to sign up with us?
I found Rebelbetting and just ValueBetting when a Twitter profile advertised your service and through him, you got a free trial and that's how it started.
What was the biggest hesitation or concern that almost stopped you from buying ValueBetting and RebelBetting?
My only real concern was if it would really work. The gaming system and value bets I do not doubt at all but I did not know how this service worked. After the trial, there was nothing to doubt anymore!
What was your first impression of ValueBetting?
My first discovery was that it was easier than I thought. It felt very advanced at a first glance on the website, but after a couple of days of use, I discovered how easy it really is.
What did you discover as a result of using ValueBetting?
How easy it can be to make money betting without any real knowledge or interest. You do not need to be particularly familiar with leagues or sports, but you can trust the system and if you follow it, you will make money in the long run.
What did you have as capital, to begin with, and how much have you earned so far?
I did not know exactly what I would think about the whole system and therefore I did not go into it fully as a start. I started with cash of 20,000 SEK (around 1960 EUR). After the first month, I felt that the service really worked and then I increased the bankroll from 20000 up to 50000 SEK plus I had my profit in addition to that. So far, I have earned about 52000 SEK (around 5096 EUR) with the help of this service alone!
If you were to recommend ValueBetting to your best friend, what would you say?
Trust the system, follow the game suggestions and keep an eye out for new value bets. You cannot just check once a day and think that you can put a lot of bets, it is important to keep track regularly throughout the day. If you take the time and do this, you will make money!
What specific feature did you like most about this product?
I like that there are many functions you can adjust over yourself. What odds you want to play, what value the bets should have, what sports and also that you can sort among different betting markets and bookmakers. Of course, your function to add the bets to a Bettracker at the touch of a button must also be celebrated. It saves a lot of time, especially on high-intensity betting days!
How many and which bookmakers have you used?
I have used 6 different bookmakers (Svenska Spel, ATG, 10bet, Interwetten, Bet365 & Betfair). Especially Bet365 is the bookmaker I have placed by far the most bets and it is really a company that is essential to have access to.
What odds settings have you had? Minimum- highest and average?
I started by having the odds setting at 1.50-4.00 and then I have adjusted it a couple of times. Not because I actually have any exact statistics on how the settings have performed, but on the gut feeling saying it hasn't gone well with too high odds. So right now my settings are at 1.60-3.20 and there I think it feels very good. I know that there can be a high value in a bet for, for example, 4x the money, but the variance can sometimes be very difficult to handle and that is also a reason why I lowered my odds settings to a slightly safer level.
Lowest and highest ValueBet percentage you bet on?
I have had my value percentages of 1.50-20% and therefore I have had a very high frequency of games given the rather low percentage. Why I stayed at 20% can well be explained by the fact that bets with over 20% value rarely appear and I imagine that if it is too high a value in a game, the possibility of being limited is greater with the bookmakers.
Would you say you are risk-tolerant? That is, how do you handle a downward trend/ losing multiple bets in a row?
I want to say that I am risk-tolerant. Of course, I am also affected, especially when you get into a downward trend and you have gone minus for 8 out of 10 days, it is not as fun to wake up in the morning and start adding new games. In normal cases as a player, it is easy to get low self-confidence and wonder if you are doing something wrong or thinking wrong in your strategy. In those cases, it is so good with this service, because it has nothing to do with your valuation. The data always does the job for you and the important thing is that you adjust your gaming cash daily according to how it went the day before. This plays a very big role when you place many bets a day because your bet can change by quite a few percent in one day.
Have you ever doubted that value betting works?
I have never doubted the concept of Valuebetting, I already knew that it is a winning concept. However, I did not know exactly how this particular service would work and besides, I had never invested before with the help of kelly setting so it was new to me. But, already after a week or so, you had learned most of the features and really understand that this is a really good service and it is well worth the monthly cost.
Do you have any feature suggestions/improvement ideas? (Good for us to know, so we can improve the service further!)
The bet tracker could be developed more, especially if you, like me, mostly use your mobile phone. More clarity on what market you have been betting on, without going in to detailed statistics by clicking on the logged bet. Also, when you look for bets, the same match may appear that you have already played before. Then you get a warning message, saying that you have already placed one game in that match but it does not say what it is you have played on and if you have placed maybe 50 games in one day, it is not so easy to remember if it was an over / under game or if it was maybe 1X2 at half time or full time. In addition I would also like more markets to be added, for instance: warnings, corners, blgm and many more.
Thanks for the feedback. Last but not least, what will you do with the profit?
I will continue to use the winnings for my betting. Although with slightly increased efforts 🙂 I want to thank you for the profit I have earned thanks to you and congratulations on a very good service! I warmly recommend it.
See more results in the community
Join your sports betting friends in the RebelBetting community. Share and discuss your profit results, betting strategies and get tips from fellow bettors. It's free to join!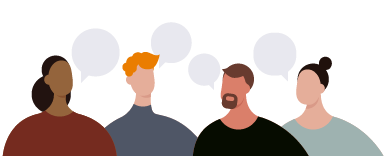 Start your free trial
14 day RebelBetting trial
Value betting and sure betting included. No credit card required.