ValueBetting web just launched! Get it today.
Enjoy betting on the go, from anywhere in the world using the brand new web version of ValueBetting. Place bets in seconds, using just your mobile. You can of course us the web version on tablet and computer as well, as it is platform independent.
Why ValueBetting web?
Works on mobile, tablet and desktop

Keep track of your profit in the new Bet Tracker
The Bet Tracker
With the brand new Bet Tracker, let you log your bets with only one click. The Bet Tracker is included in ValueBetting web subscriptions, and will also soon be available for software subscribers.
With the Automatic bet settlement add-on, your bets will be automatically graded when the match is complete. This will save you A LOT of time.
Subscribe to ValueBetting web today and as special launch bonus, you'll get free access to the bet settlement add-on during the summer!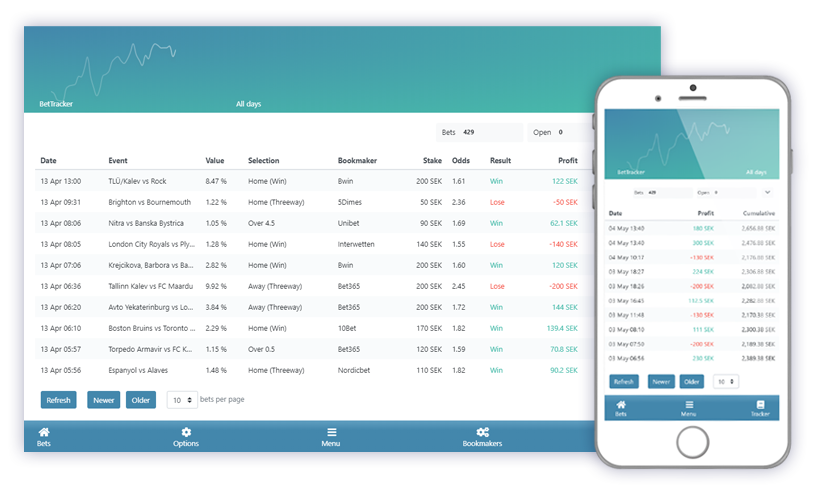 Start your free trial
14 day RebelBetting trial
Value betting and sure betting included. No credit card required.