Value betting
Value betting is the easiest way to make money on sports. It is an investment method where you outsmart the bookmakers at their own game.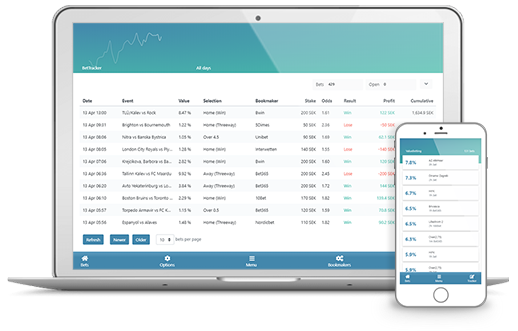 Get one month free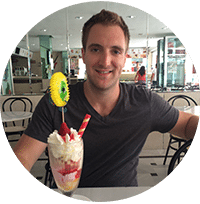 Together with our friend Sam Priestley, listeners of The Lazy Entrepreneur Podcast gets an exclusive offer.
Sign up for ValueBetting one month and get one extra month for free.
Click the sign up button below and follow the instructions. Your two month subscription will be activated immediately. (The headline will say 1 month, but you will receive 2).
If you have any questions, just click the speech bubble at the lower right and our support staff will help you.
Don't miss this opportunity to try the easiest way to make money on sports!
2 Months
Then €99 monthly
Cancel at any time
Yes. You can cancel your future payment at any time, while still continue using the service until the expiration date.
You are always covered by our Profit Guarantee. If you don't make a profit the first month, you get another month for free – again and again until you profit!
Triple your money in 6 months
Sounds too good to be true? It's not. It's just average! If you place 30 bets per day (which is our community average), it will on average take you 3 months to double your bankroll. On average, our users triple their bankroll after 6000 placed value bets. Try it yourself and get a 100% Profit Guarantee!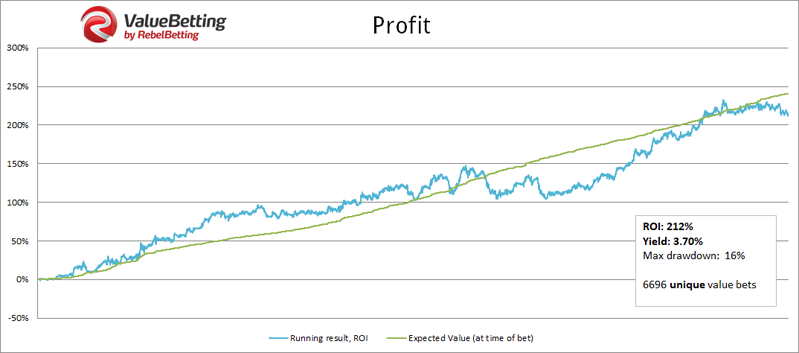 Value betting explained
Value betting is taking advantage of overpriced odds that are higher than their true probability. Simply put, when value betting you will be placing bets that have a larger chance of winning than implied by the bookmakers odds. Using our ValueBetting software you will be given a steady stream of value bets from more than 90 bookmakers, at any given time.
Some bookmakers are very good at determining odds that reflects the actual probability of an outcome to happen. By evaluating the "sharp" bookmakers odds, taking betting bias and market efficiency into account, our servers can determine what the true odds are for any given match. This means that we also know when other bookmakers odds are off and where a positive expected value occurs.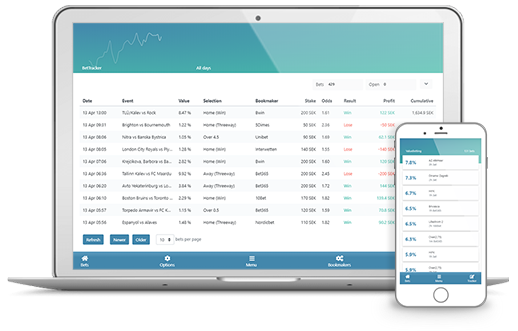 What our customers say
[testimonial_rotator id=16013]
The easiest way to make money
There's a steady stream of value bets. We compare 90 bookmakers and millions of odds every minute.

You only place one bet each time. Value betting takes little time and is easy.

You will stay under the bookmaker's radar longer without being limited.

You only need a small number of bookmakers, three is plenty in the beginning. You can start with just one!
One of our beta testers, Mike, achieved an impressive 400% gain in 4 months. While the product was still in beta! Here is Mikes result: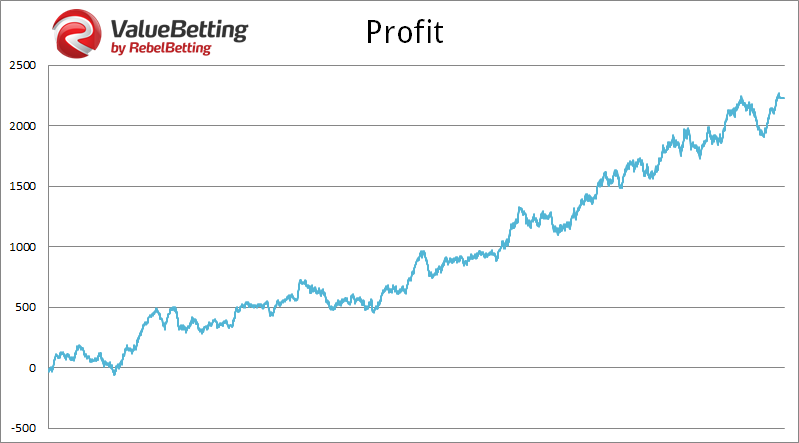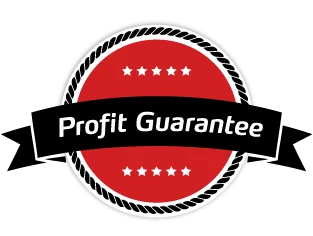 Profit Guarantee
We know our products work.
In fact, we are so confident about it that we offer a Profit Guarantee.
If you don't make a betting profit the first month you get another month for free.
Again and again until you profit. We take all the risk.