Using a Proxy
RebelBetting will work with most web proxies automatically, but sometimes you need to enter the details yourself.
If you use one of our recommended VPN services, you won't have this problem.
1. RebelBetting tries to use your Windows proxy settings. These are also used by Internet Explorer. They can be found by going here: Control panel / Internet options / Connections / LAN Settings.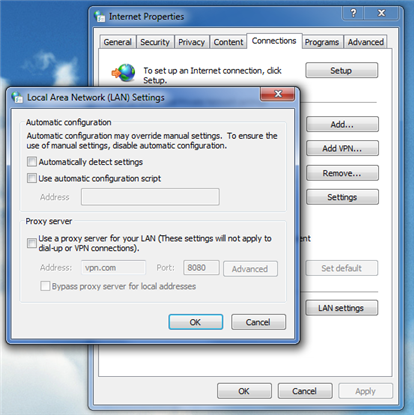 2. If this fails, you can enter your proxy settings yourself inside RebelBetting. When entering your login details, click the 'Proxy' button. Or inside RebelBetting, go to Settings / Application and click 'Proxy' button.