How to take a good screenshot
Sometimes we will ask if you can send us a screenshot of the Betting Browser if you have a specific problem of some sort.
This is an example of a good screenshot, showing the entire Betting Browser: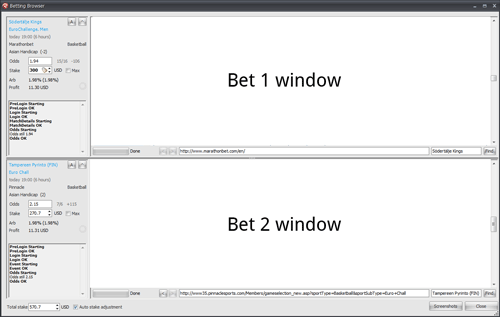 If you are unsure how to take a screenshot, please follow the below links:
Windows 7/Vista
Use the Snipping Tool to take a screenshot. Video explanation here
Windows XP
How to take a screenshot in XP
From RebelBetting
You can take a screenshot of the important parts of the Betting Browser (after you click Bet). Just click the "Screenshots" button in the bottom right.
If you have low resolution, you sometimes need to maximize the important bookmaker before taking a screenshot. Use the F1-F3 buttons for this, and F4 to restore the view.