Those successful in sports arbitrage always keep good track of their investments and their bank roll. It's also important to have a good money management strategy to maximize your profits.
Our team member Björn has created a very good Excel spreadsheet that lets you keep track of your bets, your profits, how much money you have at every bookmaker and much more. And it's available for free!
The new version released today now handles cross market arbs in a better way, a much requested feature.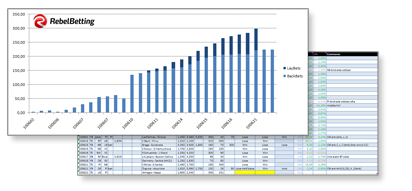 Download the ArbBook Excel here. (Microsoft Excel 2007 or 2010 is required).