MatchedBetting Launched!
We are excited to present our first new product since 2008.
The world's best matched betting software
With MatchedBetting, you can earn hundreds of euros just by taking advantage of the bookmakers bonuses.
Matched betting is a way to profit from the bonuses, free bets and other incentives offered by bookmakers. Our goal is to build the world's best matched betting software.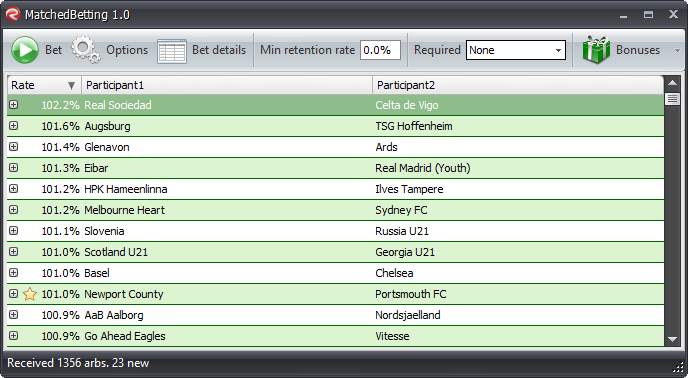 After a successful beta, with lots of great feedback we are now ready to launch. The product works both on its own, and together with RebelBetting as a complement to sports arbitrage trading.
Try it out today!
And if you haven't already, don't forget to check out our extensive beginners guide!